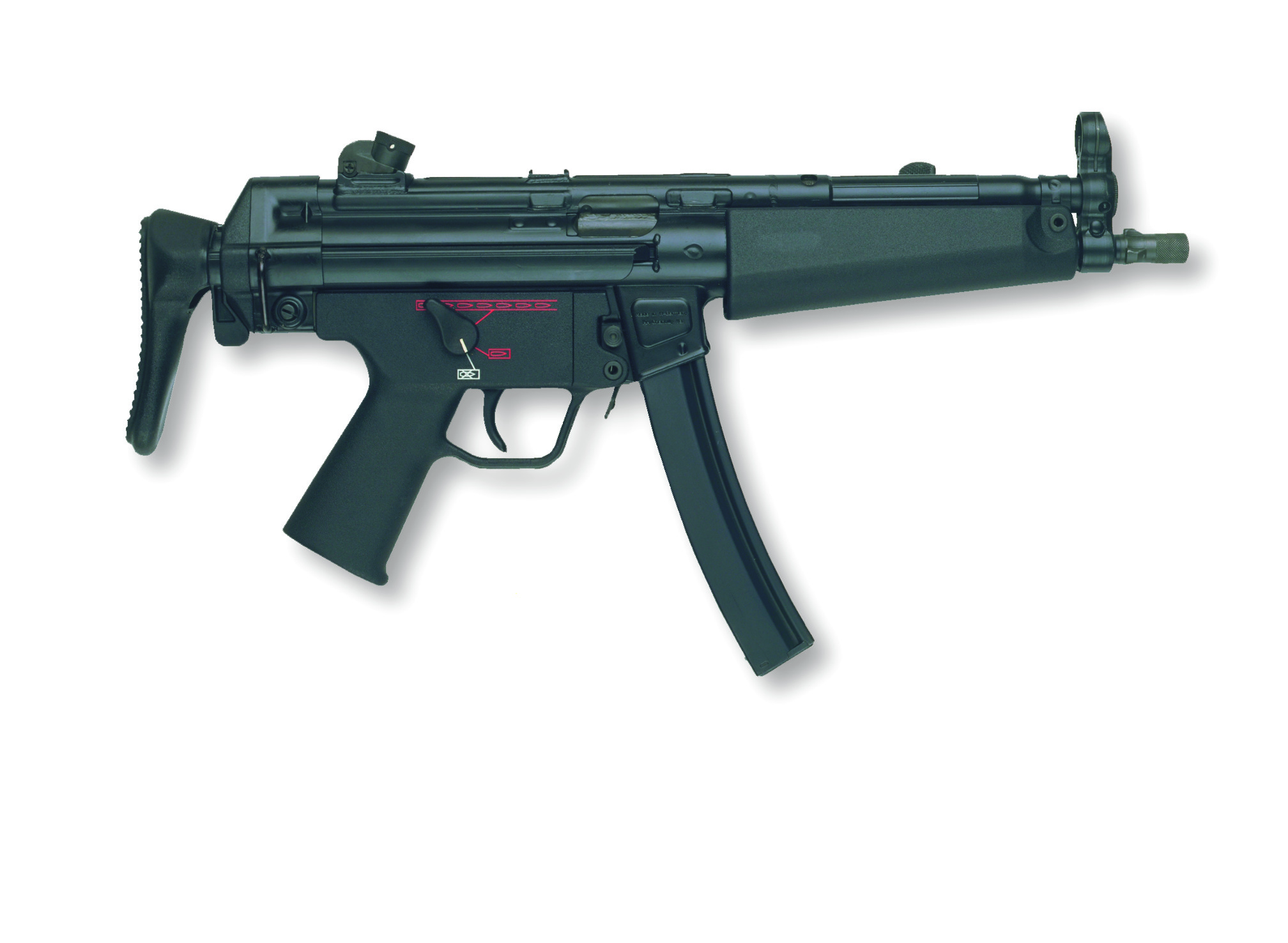 Heckler & Koch MP5
The Heckler & Koch MP5 is a legendary submachine gun known for its reliability, accuracy, and widespread use by military, law enforcement, and counter-terrorism units worldwide. It is chambered in various calibers, including 9x19mm Parabellum.
Technical Details
Caliber: 9x19mm Parabellum, .40 S&W, 10mm Auto
Weight: 5.5 to 6.8 lbs
Length: 10.8 to 26.8 inches (various models)
Rate of Fire: 800 rounds per minute
Feed System: Box or drum magazines
Historical Significance
The MP5 was introduced in the 1960s and quickly gained popularity due to its compact size, accuracy, and ease of use. It became a symbol of counter-terrorism and close-quarters combat. The MP5's enduring reputation and adaptability have led to its continued use in various roles and settings.
Summary
The Heckler & Koch MP5 is an iconic submachine gun cherished for its precision and reliability. Its design's success has made it a staple among law enforcement and special operations units, with a reputation that endures across decades of service.
Media
| | |
| --- | --- |
| MP5 Audio | Your browser does not support audio. |
| MP5 Video | |
| MP5k Audio | Your browser does not support audio. |
| MP5k Video | |
| MP5k Case | |
| MP5k-pdw Audio | Your browser does not support audio. |
| MP5k-pdw Video | |
| MP5sd Audio | Your browser does not support audio. |
| MP5sd Video | |
| MP5sf Audio | Your browser does not support audio. |
| MP5sf Video | |