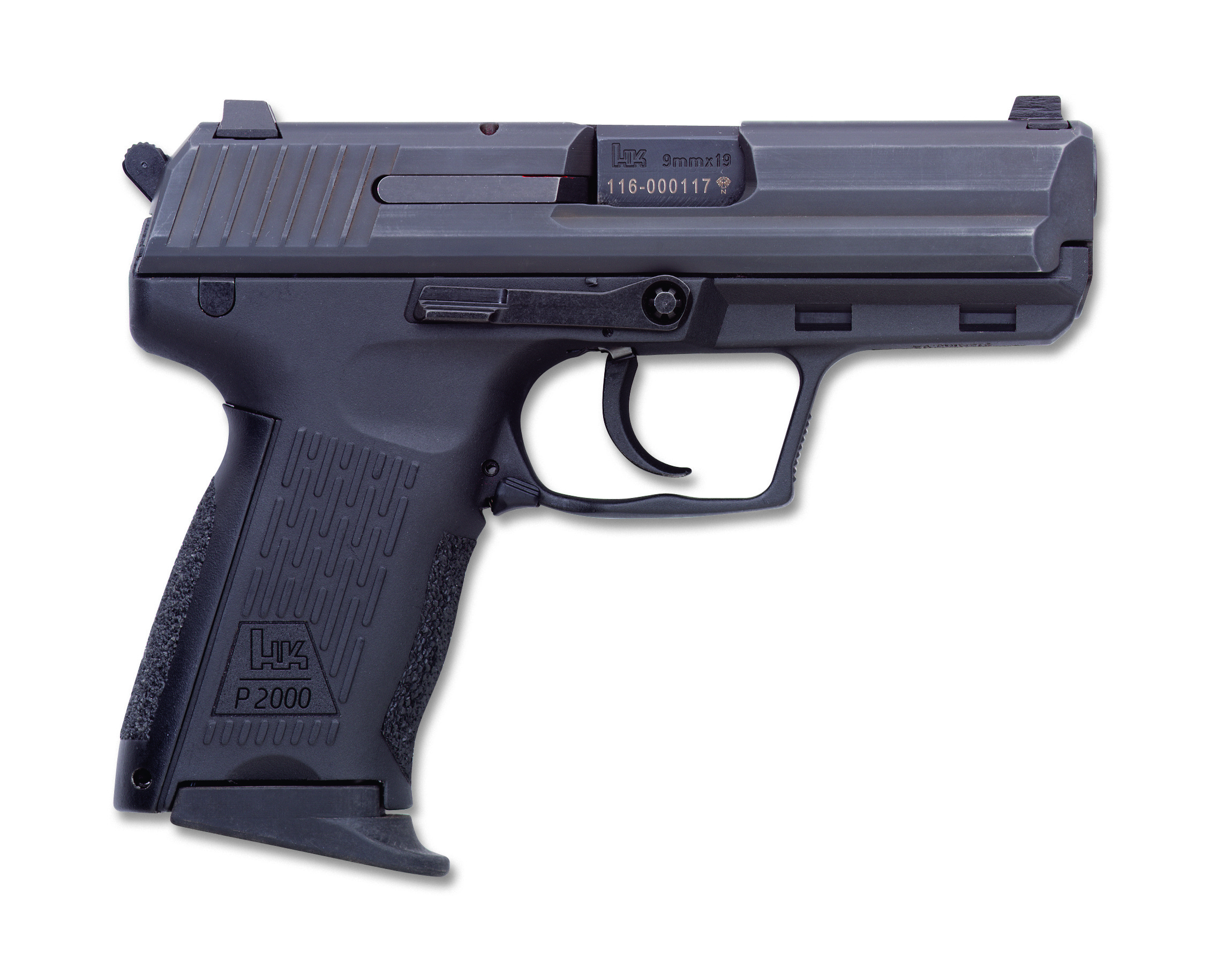 Heckler & Koch P2000 Pistol
The Heckler & Koch P2000 is a versatile semi-automatic pistol manufactured by the esteemed German firearms company, Heckler & Koch (H&K). Known for its adaptability and ergonomic design, the P2000 caters to various applications, including law enforcement and civilian use.
Technical Details:
Caliber: Available in various calibers, including 9mm and .40 S&W
Action: Short recoil-operated, locked breech
Construction: Polymer frame with steel slide for durability
Barrel Length: Varies depending on the caliber
Sights: Fixed or adjustable sights for accurate aiming
Magazine: Detachable magazines with varying capacities based on caliber
Grips: Replaceable backstraps for customizable fit
Historical Context:
The Heckler & Koch P2000 was introduced in the early 2000s, showcasing Heckler & Koch's commitment to modern handgun design. Its modular grip design and adaptable features cater to different user preferences and requirements. The P2000's introduction adds to Heckler & Koch's legacy of producing reliable and versatile firearms.
Summary:
The Heckler & Koch P2000 exemplifies adaptability and ergonomic design in a semi-automatic pistol. Crafted by Heckler & Koch, it is available in various calibers, featuring a short recoil-operated action, polymer frame with a steel slide, and customizable grips. Its modular features and versatile design make it suitable for law enforcement, concealed carry, and general shooting purposes. The P2000's introduction in the early 2000s adds to Heckler & Koch's reputation for producing innovative and functional firearms.